HOME PAGE of Paolo Aluffi
---
---
Something about myself
Position: Professor of Mathematics, Florida State University
Address: Math. Dept., F.S.U., Tallahassee, FL 32306
Telephone: (850)-644-1047
Email: my lastname at math dot fsu dot edu
A reasonably up-to-date vita
My pedigree, according to the Mathematics Genealogy Project.
I am one of the managing editors of the Journal of Singularities, a publication of the Worldwide Center of Mathematics.
Recent work:
List of errata for Algebra: Chapter 0. (Last updated: 3/28/16. Many thanks to Dmitrii Pedchenko for the latest pointers.)
Note: A second printing of the book is projected for the end of August February March April May June, and will incorporate the errata listed here but include no other major changes.
Other Items Of Interest:
Weather and news
Preprints etc.
Organizations
Resources
Others
Finally, here is Matilde's Trittico (1996):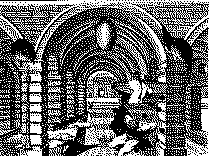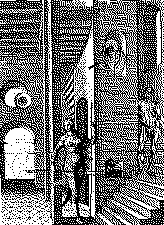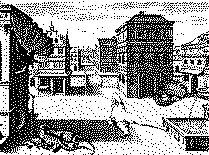 ---
Florida State Math Department's Home Page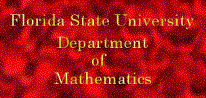 Click on the logo to go to the department's page.
hits on this page since Oct 10 1996