HOME PAGE of Paolo Aluffi
---
---
Something about myself
Position: Brennan Professor of Mathematics, Florida State University
Address: Math. Dept., F.S.U., Tallahassee, FL 32306
Telephone: (850)-644-2202
Email: my lastname at math dot fsu dot edu
A reasonably up-to-date vita
My pedigree, according to the Mathematics Genealogy Project.
I am associate editor for the Journal of Singularities, a publication of the Worldwide Center of Mathematics.
Recent work:
List of errata for Algebra: Chapter 0. (Last updated: 6/21/15. Many thanks to William Giuliano for the latest pointer.)
Note: A second printing of the book is imminent. If you know of other typos/mistakes in the book, please send them to me right away.
Other Items Of Interest:
Weather and news
Preprints etc.
Organizations
Resources
Others
Finally, here is Matilde's Trittico (1996):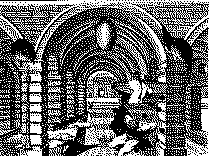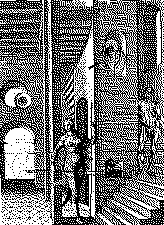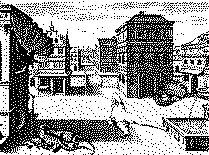 ---
Florida State Math Department's Home Page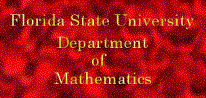 Click on the logo to go to the department's page.
hits on this page since Oct 10 1996