! Created by Monica K. Hurdal> <! Last updated March 2000>
---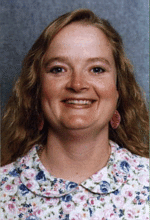 MONICA K. HURDAL
Frequently Asked Questions: Brain Facts

Phone: +1 850 644-7378
Fax: +1 850 644-4053
E-mail: mhurdal@math.fsu.edu
---
Often I get asked questions about the brain, such as how big is it or how many neurons are there. So I decided to compile a list of Brain Facts. Some of this information may be out of date as new research becomes available, but I've always include a reference from where I got the information. If anyone has other Brain Facts which I could add, I would be happy to do so, as long as you provide a reference. This list is for information only, and I take no responsibility for its accuracy or usefulness.

The human brain weighs about 1.4 kg and contains about 100 billion neurons (Fischbach, 1992).
The broad folds of the highly convoluted surface of the grey matter is known as the cerebral cortex. The cerebral cortex is about 2mm thick and has a surface area of about 2000 square cm. This is about the size of 3.5 sheets of (8.5 x 11 inch) paper. There are approximately 10,000 neurons under every square millimetre (Regan, 1989).
There are at least six neuron layers of different sizes and shapes (England and Wakely, 1991).
Brain diseases and disorders affect an estimated 50 million Americans. Schizophrenia affects an estimated 1 percent of all people between the ages of 18 and 25 (see Banking on Brainpower, spring 1998).
Ataxia means clumsiness, or loss of coordination. It is a sympton and not a specific disease (The National Ataxia Foundatation).
The Brain Myth! Ever hear that you only use 10% of your brain? This is a myth - you use all of your brain! See some of the reasons behind this myth.
Check out these Brain Facts and Figures.
Brain Basics and Disorders from the National Institutes of Health.
---
Home Page

Copyright 1999-2015 by Monica K. Hurdal. All rights reserved.