| Section | Instructor | Schedule | Class Room |
| --- | --- | --- | --- |
| 002 | Sanghyun Lee | MW 09:05AM - 09:55AM, TR 9:30AM - 10:45AM | HCB 0213 |
Office Hours (Love 002-D)
Tues 2:00-4:00 PM
or by appointment (please send me an email: slee17(@)fsu.edu).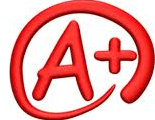 *Syllabus :
PDF
*Attendance : Students bear full responsibility for knowing all content and announcements made in class. In order to be successful in this course, you need to attend all classes and keep up with the assigned practice.
*Quizzes : Please note, in-class quizzes will be announced a day before they are given.
*Suggested Homework : Suggested excercises will be assigned during the classes.
HELP+
* CANVAS : Access thourgh my.fsu.edu or directly for grades, class notes, calendar, messages, and more.
* Class Notes : Will be uploaded a week before on CANVAS. Please print all following week's notes :
Mon. Jan.08.2018
Before Class
Class Notes: CHP 12:1 (From next week, class notes are "ONLY" uploaded in Canvas)
In Class
First day drop off has been submitted. Eligibility test has been submitted.